Description

When you're running or walking long distances you are constantly pounding your muscles and joints with up to 2.5 times your body weight. So in consultation with our various walking boot suppliers we have decided that the currex Runpro insoles will be the ideal accompaniment to all of our semi rigid walking boots.
Tried and tested successfully by Mick Cain, Director of Trek Hire UK, in a pair of Meindl Kansas GTX and AKU Transalpina's
As part of our on-going in store boot fitting service we are pleased to announce the inclusion of the currexSole (called RUNPRO) into our shop. In conjunction with our Mar-systems foot disc measuring device we aim to reduce those stresses by efficiently guiding your feet from initial contact right through to toe-off – preserving your running and walking posture and enhancing your body's own natural ability to attenuate shock (shock absorb).
Your foot has a natural pathway it prefers to move along – currexSole RUNPRO helps to ensure it does.
Running and walking shoes and boots vary in their fit, feel and levels of support and cushioning, however their insoles are mass produced and offer very little cushioning and support.
currexSole RUNPRO running shoe insoles provide the ultimate solution of fit, feel, function and performance.
These insoles are best used in conjunction with the footdisc which we use in store to get the right insole for the right feet so please feel free to come in and get your feet measured properly.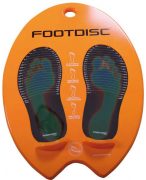 Avoid Injuries
The currex runpro insoles are designed to work with your specific foot type while respecting the expensive features of your shoe. By carefully supporting and guiding your foot we can reduce excessive movements that often lead to injury. currex Sole RUNPRO insoles can improve function, shock absorption while reducing fatigue and limiting running and walking injuries.
Runners often experience the following injuries and currexSole insoles can help with these common injuries, niggles and pains:
Blisters
Plantar Fasciitis
Achilles Tendonitis
Knee Pain
Shin Splints
Lower Back Pain