Description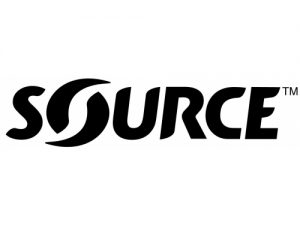 The Source Men's Gobi Sandal is a combination of the exceptional SOURCE A.R.T Grip2™ rubber outsole, molded EVA midsole and A.R.T GRIP1™ rubber inserts on the footbed ensures you are stepping on comfort. Three layer padding on the straps keeps your foot dry and cool. Cupron enhanced.
Details:
X-Strap – Unique strap system with 6 anchoring points. The heel and the arch straps are independent of one another, for a perfect secured fit.
Triple Sole – Genuine rubber compound for top soles. Original concept using rubber top sole in a sandal ensures long-lasting grip and ventilation. Added anti-microbial agent prevents sandal odor.
Outsole – SOURCE's Genuine rubber compound for bottom soles. Non-Marking, Non-Slip high friction sticky sole even in wet conditions and very high abrasion resistance.
Odor controlled footbed – Technology utilized FDA approved and EPA-registered anti-microbial agent integrated permanently in the upper soles of our sandals, keeping your feet cool and dry, and preventing odor.
Features:
Smart Eco-Logic Bag™ – Smart and reusable packaging, ideal for transporting dirty or wet sandals.
Light weight – Amazing lightweight sandals that provide an unmatched relaxed feeling when you wear them.
Triple layered sole – Three separate layers – foot contact, intermediate cushioning and ground contact – allow for fine-tuned parameters, such as grip, durability, shock absorption and weight. The result is a perfect balance, and you can feel the difference after one week of use.
Soft Fast-Drying Straps – Soft tubular polypropylene webbing dries twice as fast as commonly used nylon/polyester webbing.Triple Layered Padding- High-quality materials layered in a stitch and turn method; resulting in a clean-cut look and the most comfortable pads you have ever felt. Designed to evaporate humidity and stay dry.