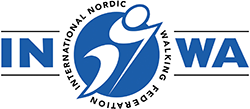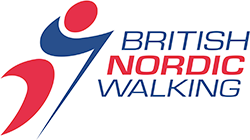 Do you want to improve your fitness?
Do you want to regularly walk in the Surrey Hills?
Are you keen to meet like minded people?
If so, come to my taster session to learn more……
NEXT Nordic walking taster session: Please contact us

EXERCISE OVER 90% OF YOUR SKELETAL
MUSCLEBURN 46% MORE CALORIES
Less stress on your body and an increase in toning
These are 5 hour sessions including breaks, during which you will initially learn the basic technique of Nordic Walking. After lunch we venture out into the Surrey Hills for a circular walk of approximately 5 miles, revisiting aspects of the technique and honing the skills along the way.
Cost £50.00 (£45.00 if you have attended a taster session). Bring a friend for 1/2 price (£67.50 for 2 or £33.75 each)
Nordic walking is one of the fastest growing fitness activities in the UK. As a regular participant in all aspects of fitness, but primarily in the outdoors, I wanted to take on this new exciting concept and get more people involved in what is a relatively cheap and beneficial activity. Living near the Surrey Hills I feel hugely privileged to have such wonderful countryside at my feet which I make use of on a regular basis.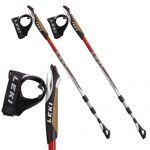 My background is a of a ball sports nature but in the last 10 years I have been drawn more and more to the sport of mountain biking, riding the extensive trails around Leith Hill, Holmbury, Abinger and Winterfold Forest. I have a huge respect for the countryside and a desire to ensure the trails are treated with respect they deserve and are available to all for many years to come. In order to protect this I always ride on bridleways but the miles of footpaths left me with a sense that I was missing out on another small gem. And so walking became the next passion, either as a social activity or from a more fitness endurance base in the format of ultra marathon walking.
The footpaths lead to some truly magnificent scenery, places of historical significance and provide endless trails for enjoyment and exploration.
Fitness aside my main focus has always been on motivating people to succeed in any way they can and from any background and fitness level. Nordic Walking is the foundation to this as almost anyone can participate. The extent to how far you personally develop this is something I hope to be a part of.
If you think I can make a difference to your fitness and well being and you want to enjoy this wonderful countryside, please join me on the nordic walking programme and make a difference to your life today.
How do I start?
1. Join me for a Taster Session and learn the concept of Nordic Walking. A 60 minute session starting at Trek Hire, Shere. Cost: £5 – deductable if you book the Learn to Nordic Walk Programme (includes pole hire).
Next available dates for taster session:
TBC
2. Learn to Nordic Walk Programme. Five hours instruction: Cost £50 (£45 if you have attended a Taster session). Includes pole hire.
3. On completion of the Learn to Nordic Walk Programme you will then be eligible to join the regular walks in the Surrey Hills. Dates and times to be confirmed.
I look forward to meeting you.
Mandy
British Nordic Walking Instructor
Fully Insured