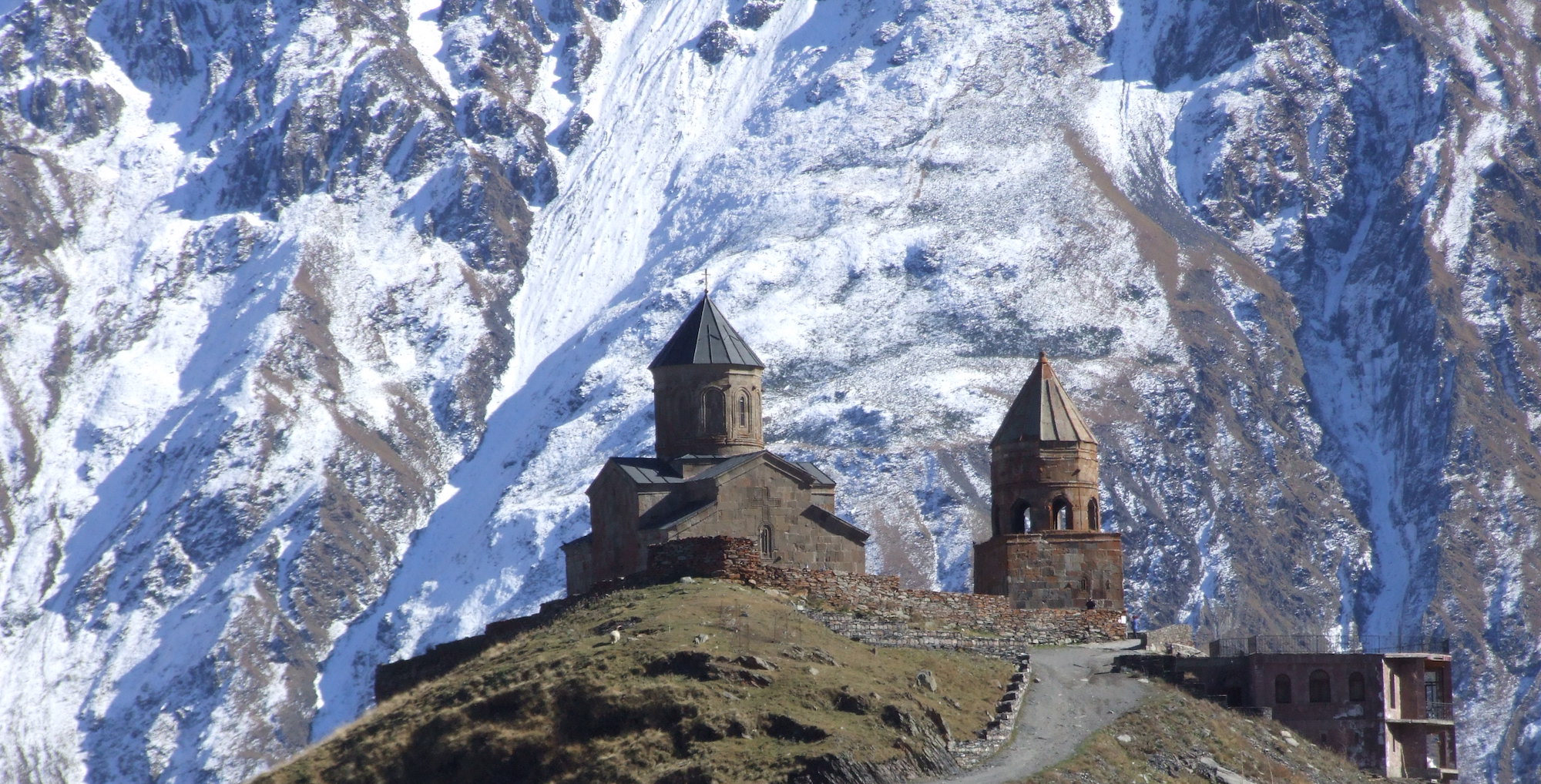 Climb Mt Kazbeck in Georgia 5045m

Mount Kazbek, 5054m, is one of the highest and the most beautiful peaks of the Caucasus.
Mount Kazbek or Mount Kazbegi is a dormant stratovolcano and one of the major mountains of the Caucasus, located on the Russian-Georgian border – in Russia's North Ossetia region and Georgia's Kazbegi District. At 5,034 m high, it is one of the highest peaks in Russia and the third-highest peak in Georgia.
Situated on the historic and geographic threshold between Europe and Asia, Georgia is a country of great beauty and diversity. It has Europe's highest mountain chain – The Caucasus, extending from the Black Sea to the Caspian Sea which separates Georgia from Russia. Spectacular landscapes range from the Black Sea subtropics to snow capped peaks and from thick forests to semi-deserts. The icy mountains of Caucasus and warm shores of Black Sea, hospitality and traditions, ancient Kolkhida and myths, art and folk songs – this is Georgia with its majestic past and present. Echoes of Georgia's past ring out in Homer's hexameters, in the chronicles of Strabon's and Pompey's times.
Kolkhida and Iberia were the first Georgian states in the 6th-4th centuries BC. According to legend Argonauts came to Kolkhida for the Golden Fleece
The trip starts with a city tour in the capital of Georgia Tbilisi. The city is dated 5th century AD.
The four hour drive to the Kazbegi region from Tbilisi takes us through the beautiful Aragvi Valley, then over the Jvary Pass, 2380m. From there we will arrive at the small mountainous town Stepantsminda (former Kazbegi) at 1700m. Next day we will do an acclimatization trek toward to the rocky Chaukhi Mountains climbing to a 3300m peak.
Available Dates; July, dates yet to be confirmed

GRADE – Moderately hard
Total Cost Per Person for thids trip will be  £2,100 (price includes international flights)
Please note that we only work with a ground handler that is registered and bonded, licensed and insured in Georgia for this particular trek.
A non-refundable deposit of £450.00 will be required when booking and the balance paid two weeks prior to departure.
There is a minimum number of people needed for this trek to take place and if that criteria isn't met then all deposits and or full payments will be returned to the customer.
As part of the package we will be able to hire out some of the items need to climb Mt Kazbeck including, sleeping bags, warm jackets, head torches, walking poles etc'
A full and comprehensive kit list will be provided on booking along with a detailed trip itinerary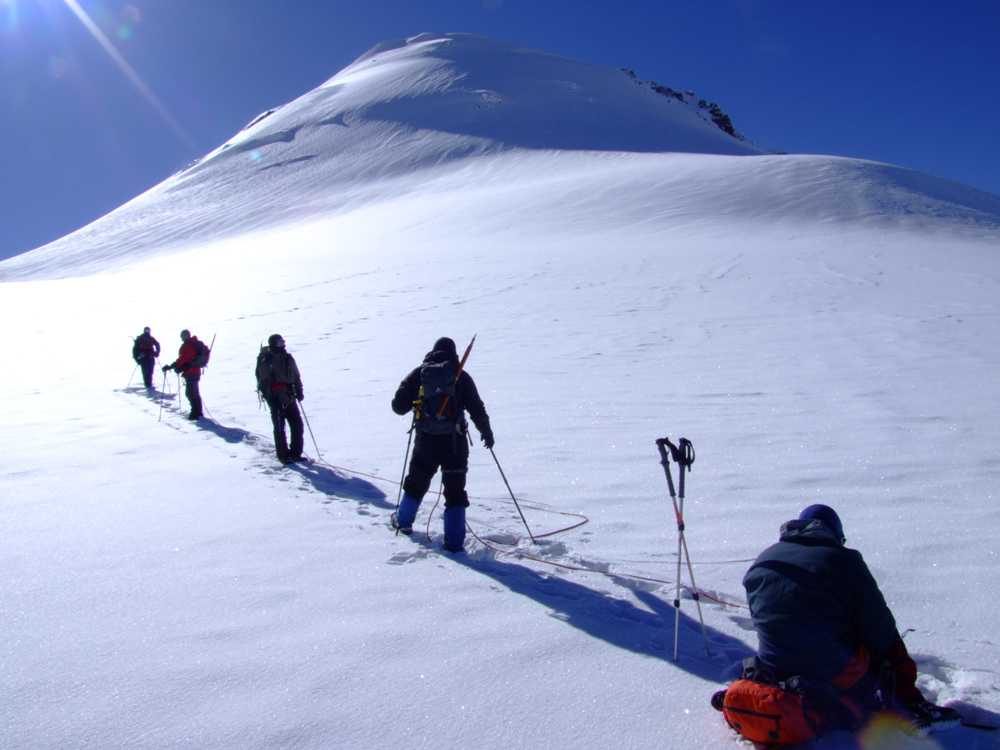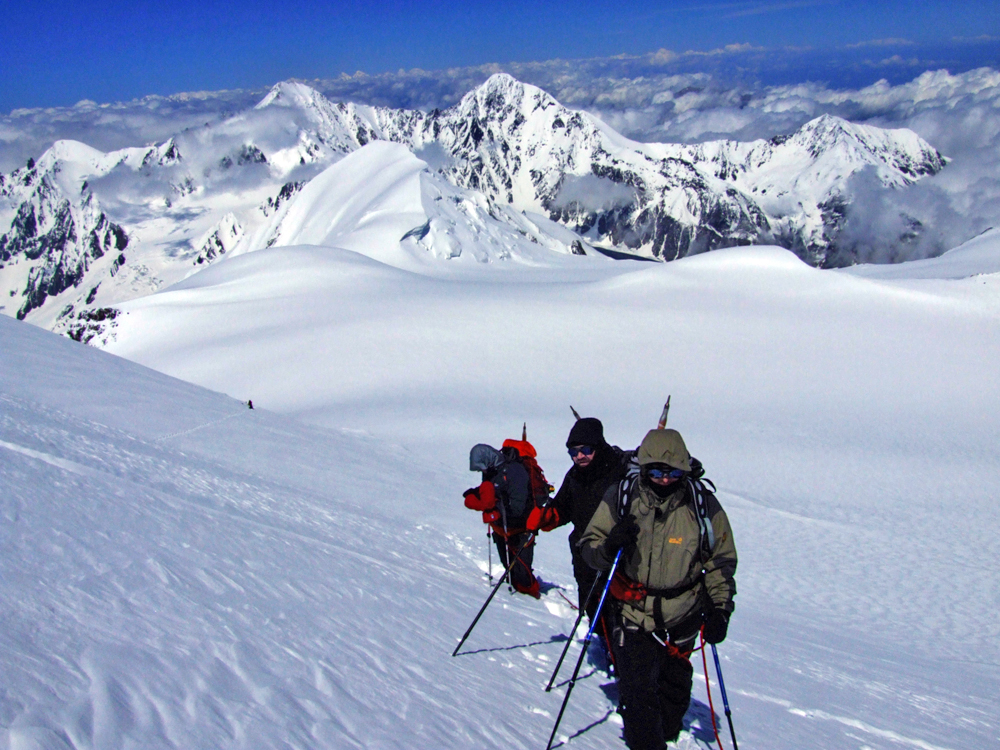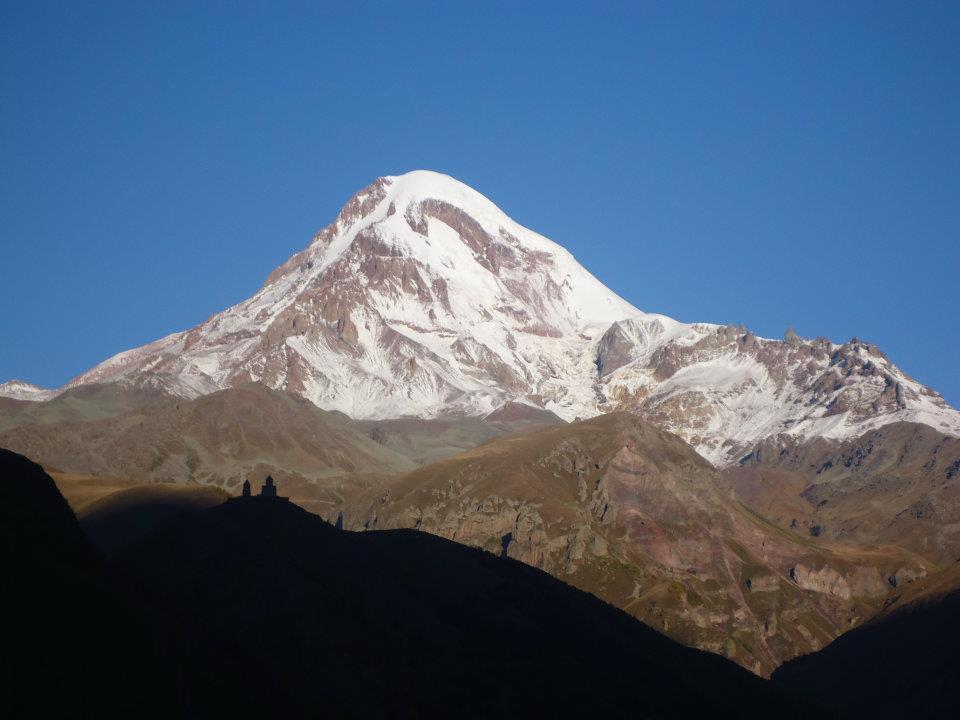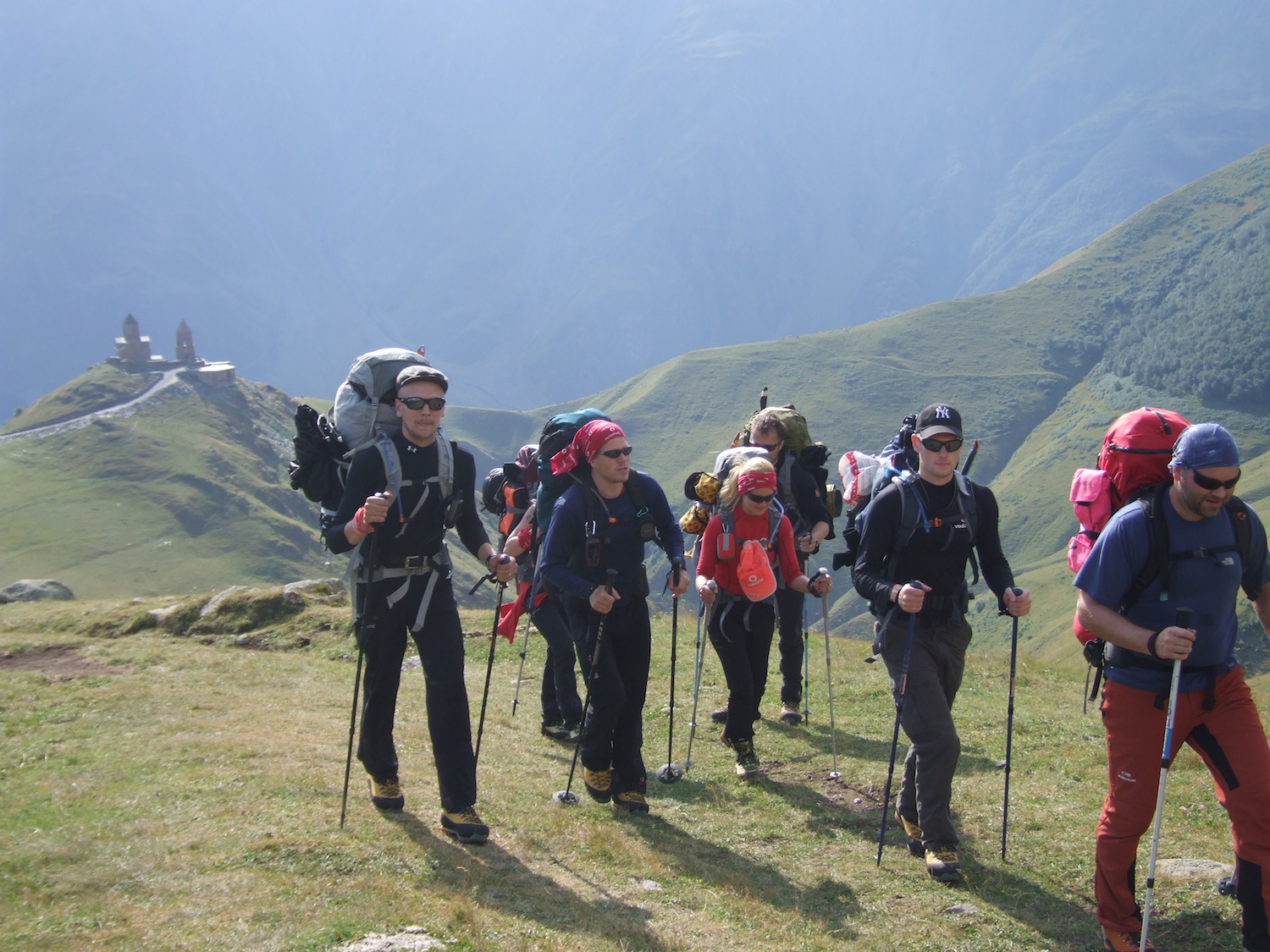 General itinerary
Day 1. Arrival in Tbilist . Drive to town Stefantsminda (former Kazbegi).

Day 2.  Drive to the village Juta (2200m, 1hr driving). About 3 hrs walk along the wide ridge to the peak 3350m.

Day 3. Short drive up to 2100m neat the Triniti Chirch. From here start long walking day to the Betlemi hut.

Day 4. Acclimatisation day. Return to the hut.

Day 5. Relaxing day before summit push.

Day 6. Summit Day. Very early morning we will head off to go to the Maili Plateau (4500m) passing the south slopes of Kazbek and avoid crevasses.

Day 7. Spare day in case of bad weather. Hut.

Day 8. 3-4 hours walking down to the Kazbegi town.

Day 9. Transfer to the airport for the return flight home.