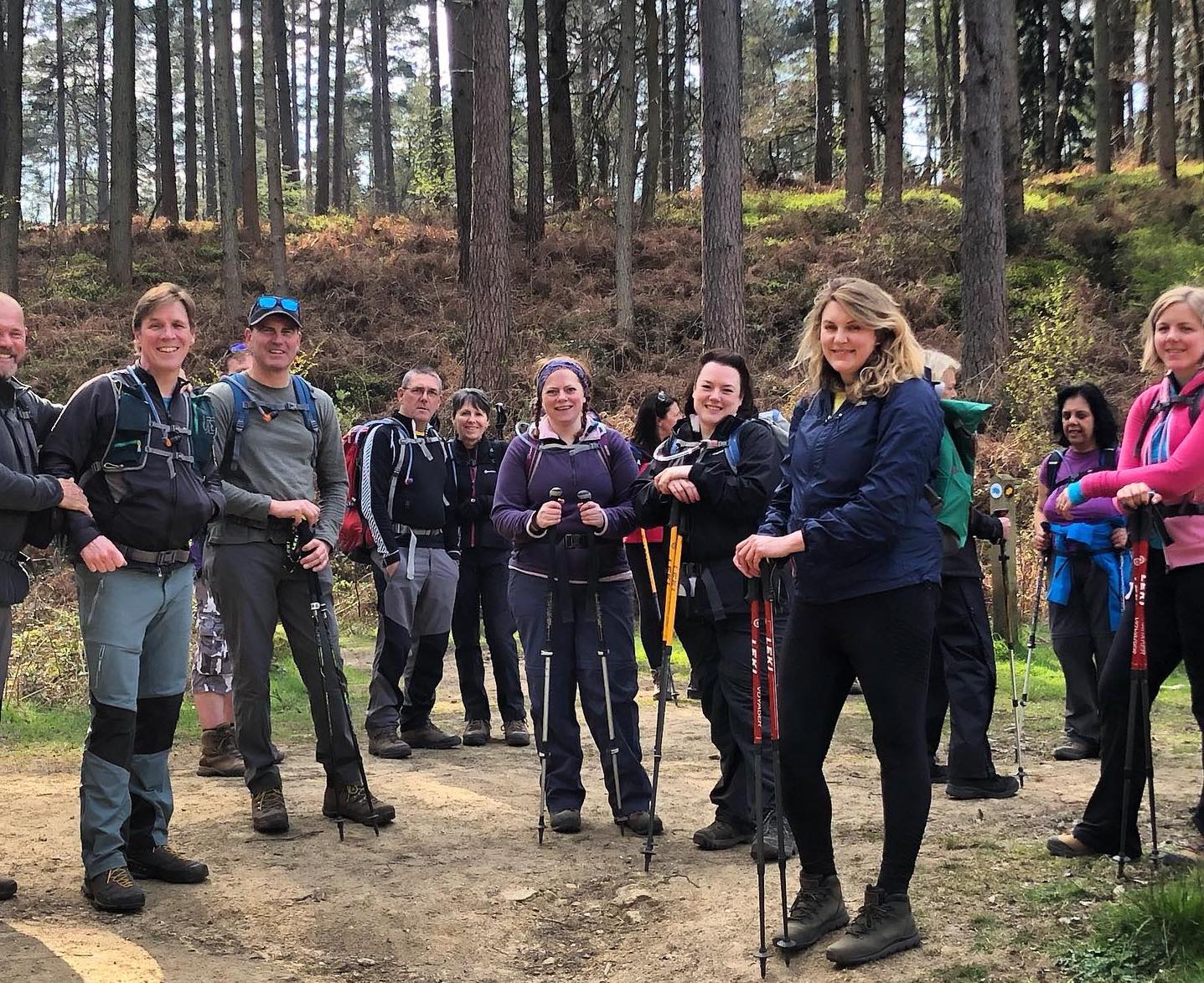 After the last few months of lockdown we now realise that there is a whole new walking community out there so we have now decided to offer short weekday walks for those who would like to be guided around the Surrey Hills and North Downs Way.
So if you want to continue with your walking and explore more of this amazing Surrey countryside why not come along.
The walks will be roughly 3 hours duration and the distance will be dictated by the speed of the group. Initially (under current guidance) we will be taking bookings for groups of up to 12 people and increasing as and when guidance on social distancing is relaxed.
All of the routes will have variable ascents and descents but nothing too challenging but all of the routes will have something stunning to see.
We will be meeting in various locations within the vicinity of Shere and all you need to do is bring a sturdy pair of walking boots/shoes, something to drink/eat, good lightweight breathable clothing and a waterproof jacket if the weather is changeable.
This will also be a great opportunty to learn how to use walking poles which we will be more than happy to lend to you if you'd like to use them.
SHORT WALKS…
Cost of walk: £10.00 per person
and then every Friday morning until further notice. Please book your walk here,
LONG WALKS…
Periodically we will be offering a longer 17 mile walk in the Surrey Hills and North Downs. The duration of this walk can take up to 7 hours and you will need to bring a packed lunch and plenty of fluids to get you through the day.
Time: 10.00am return approx 4.00pm
Where: Shere Recreation Ground Car Park, Shere, Surrey
Cost of this walk: £20.00 per person
For further details please call us on 01483 209559 or just drop us a line, sales@trekhireuk.com