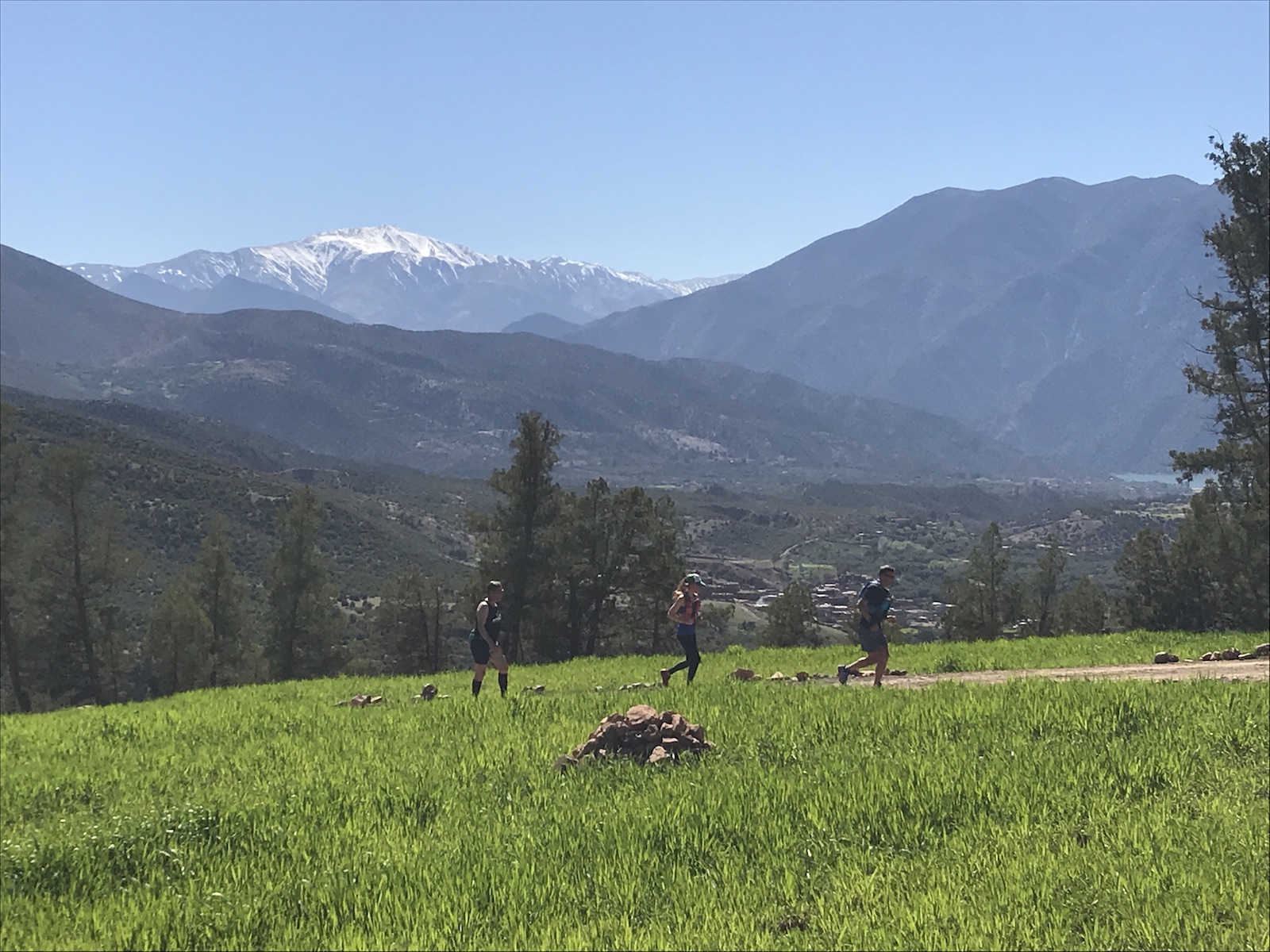 Toubkal is a mountain peak in southwestern Morocco, located in the Toubkal National Park. At 4,167 metres (13,671 ft), it is the highest peak in the Atlas Mountains, Morocco, North Africa and the Arab World. It is an ultra prominent peak, the highest for over 2000km, and located 63 km south of the city of Marrakesh …
Running to the top of any mountain isn't easy but we have made running to the top of this particular peak achievable. The mountain can be climbed (trekked) throughout the year (weather permitting), this event takes place in October and conditions will be dry and warm and the run
We are proposing a 4 1/2 day visit to the country, running for 3 days over 42km, ascending (cumulatively) 2500m.
This will be a real test of durability as you will be dealing with altitude for at least 1/3 of the run but this event is fully supported and nothing will be left to chance to ensure your safety while running in the Atlas Mountains…
You will have to book your own flights to coincide with the dates but we will arrange everything else including transport, accommodation, food (in the mountains) bed and breakfast in Marrakech. We have two running guides and a support vehicle and muleteer team for when you head up to basecamp as the vehicle can't reach this particular point.
When you book your place, you will automatically receive your full itinerary.
Next Date:
7th – 11th October
Total Cost: £575.00 per person (less flights)
If you need any more information about this event then please do not hesitate to get in touch.