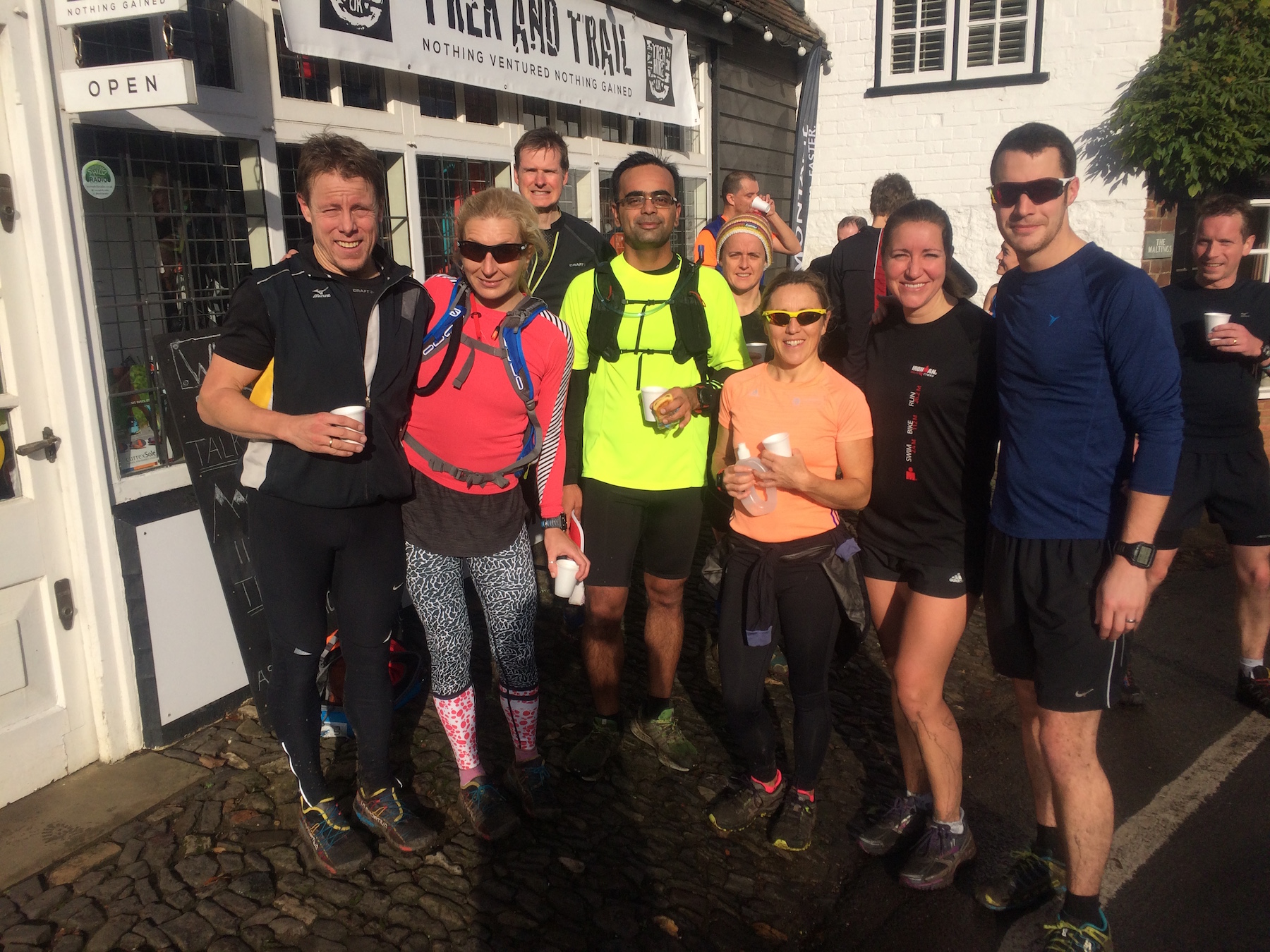 Please note that Sunday 16th February trail run has been cancelled due to impending storm but we will be back to normal on Sunday 1st March



WHERE – Shere Trekking & Outdoors in the village of Shere

WHEN: – Every other Sunday starting at 09.00am

Please refer to our Calendar for further dates
Information about future trail running workshops in Morocco can be found HERE
DISTANCE – We have two groups, the first leaves the shop at 9.15am running up to 15km and the second group will leave at 9.30 covering a distance of up to 10km

Numbers on the run will be limited to a maximum of 30
Every fortnightly Sunday throughout the year we will be holding trail running mornings. On specific days you will also get the opportunity to try out test kits from Montrail, La Sportiva and Ultimate Direction and free advice from GB runner Lee Kemp and fitting specialist Colin Murrell and vests and packs from Ultimate Direction. 
Coffee and cake for all afterwards back at the shop where you can see the latest from Ultimate Direction and Injinji.
You don't need to let us know you are coming but please bear in mind that the runners will set off at 0915 from our shop in Shere, Surrey, GU5 9HS.
These runs will be confirmed on our Facebook page so please go ahead and LIKE, great for seeing who else is talking about the event and a great opportunity to share photos & top tips afterwards.
Just tell us you're coming: 01483 209559 or sales@trekhireuk.com and we will look forward to seeing you!
If you would like some training advice before you come down then why not take a look at these two training Schedules that Lee has put together for our Shere 42k & 10k event that takes place on July 8th. If you need any more advice then please contact Lee at http://www.lee-kemp.com/
Beginners-10K-Training-Schedule-2017   
Beginners-42K-Training-Schedule-2017