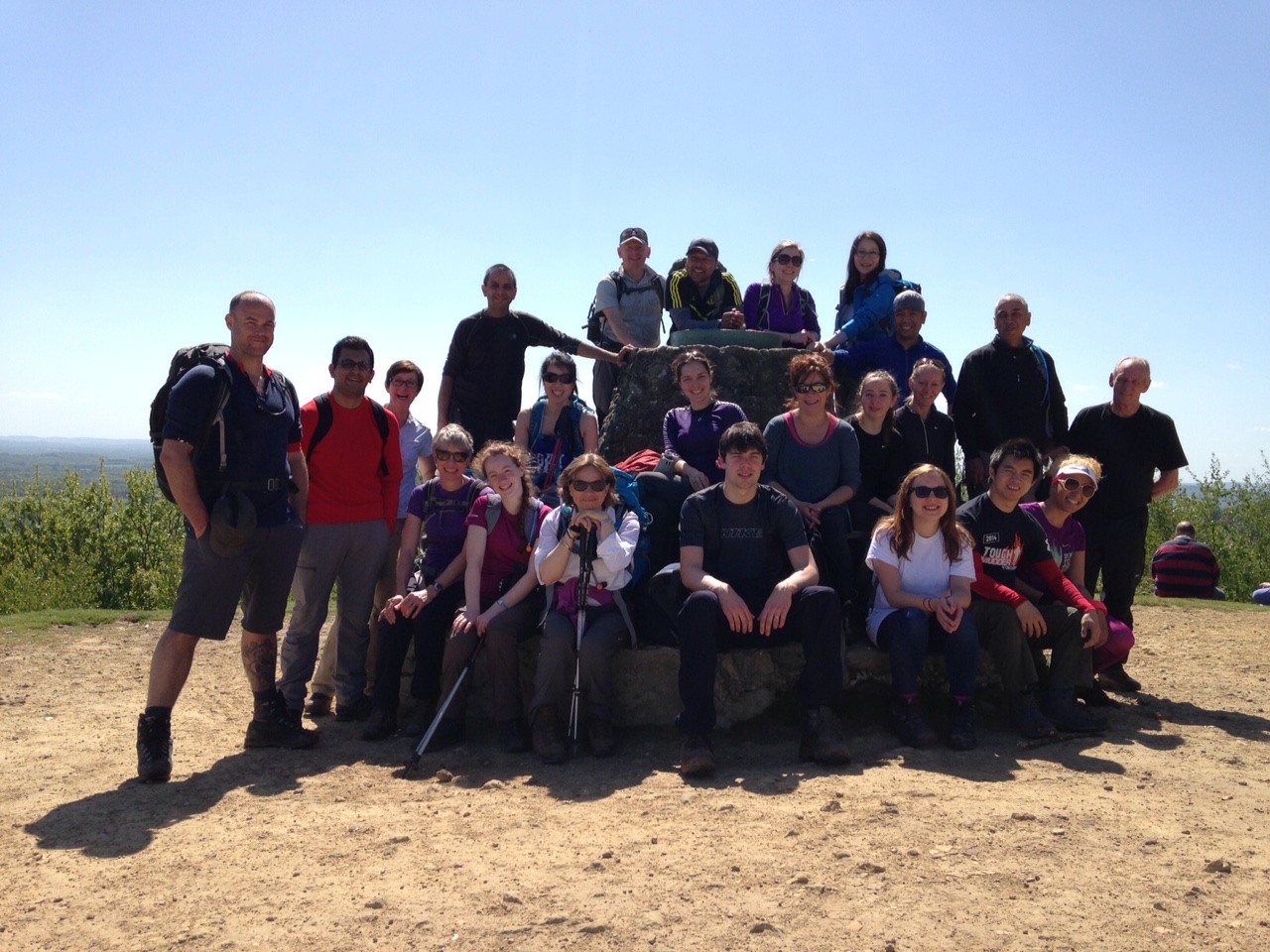 Surrey Hills Trek Training Days with Kit Preparation information

Are you considering a high altitude trek? it's not just about having the right clothing and equipment, but more critically, that you have an understanding of the impact on your body and mind for the task ahead, that's why the Surrey Hills Trek Training Day is just for you.
At Trek Hire UK, we have taken part in some of the greatest challenges around the world and are perfectly placed to help you condition yourself for your adventure.
Our dedicated training days are designed to …..encourage, motivate and provide you with the best knowledge possible in preparation for your trek.
We limit the number of people we take for each training day so we can make sure everyone benefits as much as possible, so please book early to avoid disappointment.
If you cant make the full day then why not pop in with your kit list and we can spend and hour or two with you helping you select the right clothing , equipment and accessories for your trek.
3 Peaks Trek Training Day (Walk only) – 17 miles (Up to 7 hours)
These Surrey Hills Trek Training and Kit Preparation Days are deliberately designed to help you best maximise your time and money for a long distance trekking challenge. In our experience, not everyone can take a weekend off to go to Snowdon or the lakes and not everyone can afford top of the range down sleeping bags and jackets etc…So we can help in both aspects, we sell clothing and equipment from our favourite brands in the shop but we can also hire to you those same brands of essential items too, therefore saving you money and the worry of finding the right gear for your trek.
The 17 mile (guided) hike over the Surrey Hills will give you a great indication as to your overall walking fitness as well as finding out if those old walking boots are still waterproof and not giving you blisters and if your prefered layering up system works, its really better to find out these things before you go than half way up Kilimanjaro on a wet windy day!  its also a good opportunity to borrow items from us for the day that you may not already have, including rucksacks, walking poles and head torches.
Hi Mick
Thanks for everything yesterday. Nicole and I both found it beneficial and a great experience. Some really nice people on the walk, will certainly recommend to others I know that are planning a trek!
Warm Regards
Darren
Bespoke group training days
If you are a group who are planning to trek together then we will be able to organise a bespoke training day for you all from our shop in Shere so please feel free to call us or just fill in the form below, it couldn't be simpler…
Cost for the full day is £25.00 (includes talk) a return visit to our training days will only cost you £20.00 (walk only) and then only £15.00 thereafter.
Please email us at sales@trekhireuk.com to book your place or if you have any questions then please do not hesitate to call us on 01483 209559
Topics covered:
Layering up (Techniques and body management)
Walking Pole (Techniques and Maintenance)
Hydration
Altitude Issues
Hygiene (feet, hair etc)
Overall Preparation (packing duffle bags and day sacks)
You will require:
Your normal hiking, trekking equipment and clothing
A small packed lunch (lunch is not provided)
It will help on the day if you already have a good level of fitness but not essential as we walk at a very sensible pace
A full and comprehensive kit list and itinerary will be sent to you at least five days prior to the event taking place
We will be organising monthly weekend training for those who want to do that little bit more and get in two day's of walking with an overnight camp at the foot of the Surrey Hills. If you've never trekked before, this will provide you with a great opportunity to experience a very similar environment to you will have on a typical trek.
This event will be limited to 10 people
What's included?
A guided two day walk in the Surrey Hills
Camp site fee's and tents
Dinner, breakfast and packed lunch for Sunday
These weekend's will be announced in the Spring 2023.

Price: £180.00